Experience the convenience of booking Madaraka Express and SGR Train Tickets without Mpesa – for international travelers outside Kenya.
Kenya Railway has operated the Madaraka Express, also known as SGR Train, since 2017. This popular railway service offers Express and Inter-County trains. The Express Train provides a swift journey between Nairobi Terminus and Mombasa Terminus (with a stop in Voi). In contrast, the Inter-County Train stops at intermediate stations like Athi River, Emali, Kibwezi, Mtito Andei, Maisenyi, and Voi.
With its growing popularity, booking your SGR tickets in advance is highly recommended. Bookings for the Madaraka Express train tickets are open up to 60 days before your desired travel date.
Madaraka Express and SGR Train Classes
The trains between Mombasa and Nairobi feature two classes of tickets: First Class and Economy Class.
First Class offers a comfortable 2+2 seating configuration. Additionally, First Class passengers have the privilege of accessing a restaurant coach that serves a variety of snacks and drinks.
Economy Class provides a 3+2 seating configuration across the car width, with two rows facing each other and a small table in between. Passengers in Economy Class can conveniently purchase snacks or drinks from the catering cart, which circulates between coaches at different times during the journey.

SGR Madaraka Express Train Schedule
Currently, two daily express trains and one inter-county service are available between Nairobi and Mombasa. The express trains depart from either city in the afternoon (03:00 PM) and at night (10:00 PM). On the other hand, the inter-county trains depart from Nairobi and Mombasa every morning at 08:00 AM.
How to Book SGR Train Tickets With MPesa
To book your SGR tickets, you can choose from the following options.
Visit the train station in person with your travel documents (ID/Passport).
Use the USSD code *639# from your Safaricom phone.
Book your SGR tickets online via the Kenya Railways website, using MPESA as the payment method.

SGR Train Ticket Prices
The Madaraka Express presents two ticket categories: First Class and Economy Class. The fare prices for the express service are as follows:
1. First Class Tickets
Adults: Kshs 3,000
Children (Aged 3-11): Kshs 1,500
Children below 3 years: FREE
2. Economy Class Tickets
Adults: Kshs 1,000
Children (Aged 3-11): Kshs 500
Children below 3 years: FREE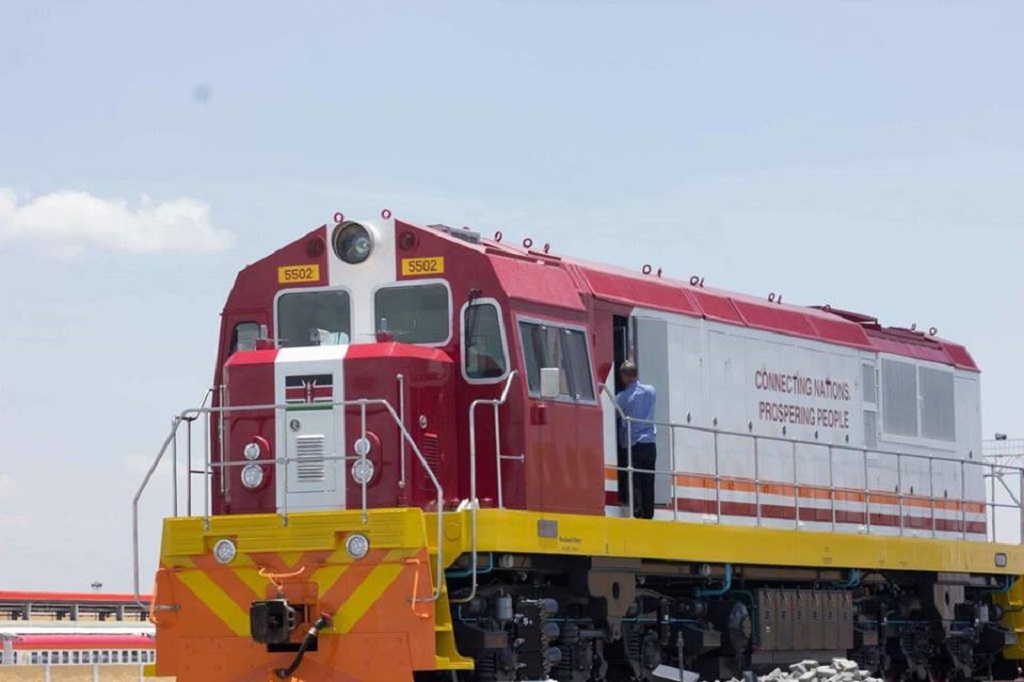 How to Book SGR Train Tickets Without MPesa
Please note that when booking your Madaraka train ticket through the Kenya Railways website and USSD, Mpesa mobile money payment is the only accepted payment method. For travelers who do not have access to the Mpesa service, we can help you book the tickets within minutes.
Please get in touch with us by filling in the form below or email us at kenyatrainstravel@gmail.com.
How Our SGR Tickets Without Mpesa Service Works
Once you contact us, we will confirm ticket availability and then send you information about the travel requirements and how to make the payment.
After receiving your payment, we will purchase the tickets and send you the boarding passes details. These include e-ticket details (Account Number) and a Mobile Number. You'll use the two to print your tickets at the station before or on your travel day.
CONTACT US: WE ARE READY TO ASSIST YOU