Kenya Train Travel: About Us
Kenya Train Travel is your go-to source for all things related to train travel in Kenya. Our website is dedicated to providing comprehensive information, insights, and services for Madaraka Express Trains, SGR Intercounty Trains, and Safari Trains. Whether you're a local commuter, a safari enthusiast, or an international traveler, we've got you covered.
At Train Travel Kenya, we understand the allure and convenience of exploring Kenya's stunning landscapes and vibrant cities by train. Our mission is to make your train travel experience seamless, enjoyable, and memorable. We aim to be your trusted companion, guiding you through the intricacies of the Kenyan rail system, offering valuable tips, and helping you secure tickets hassle-free.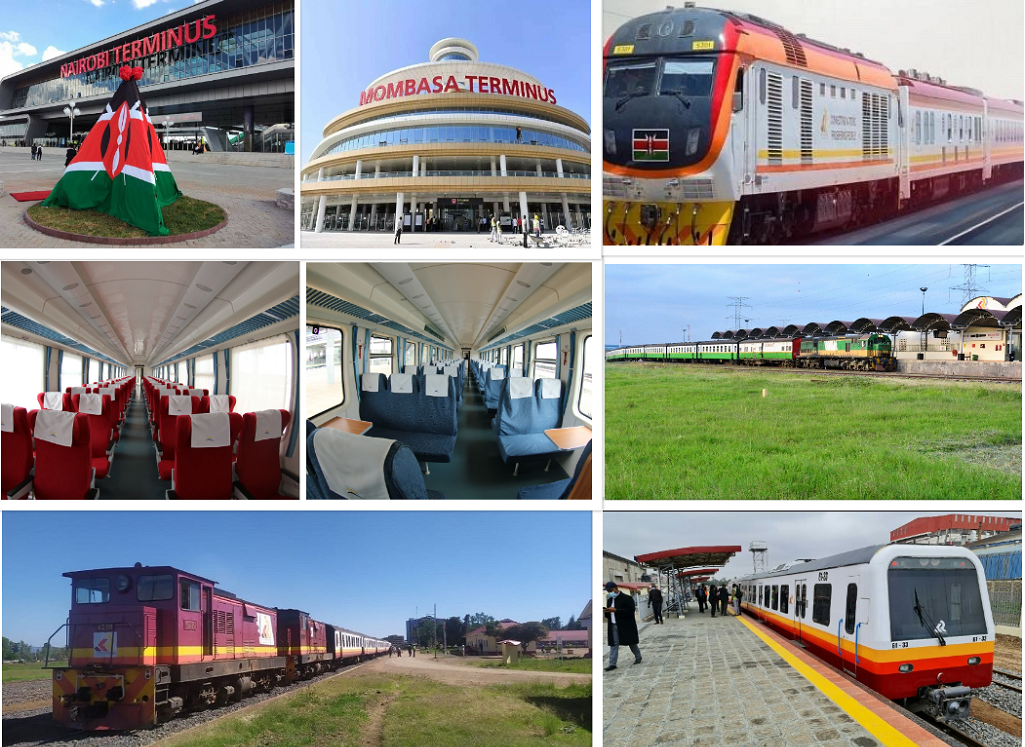 Our Services at Kenya Train Travel
1. Train Information and Guides
We provide detailed information about the Madaraka Express Trains, SGR Intercounty Trains, and Safari Trains. Our comprehensive guides offer insights into train schedules, ticket prices, classes, amenities, and destinations. Whether you're planning a leisurely trip or a quick commute, our train information will assist you in making informed decisions.
2. Ticket Assistance for International Travelers
We understand that international travelers may face challenges when it comes to booking train tickets in Kenya. That's why we specialize in assisting international visitors with securing tickets for the Madaraka Express Train. With our expertise and network, we facilitate the ticket booking process, ensuring a smooth and convenient experience for our international clients.
Are you visiting Kenya and would love to travel onboard the Madaraka Express trains between Nairobi and Mombasa? Don't you have M-Pesa? if yes, contact us.
3. Travel Tips and Advice
We believe that a well-prepared traveler is a happy traveler. Our website is a treasure trove of practical travel tips and advice. From packing essentials to cultural etiquette, we cover a range of topics to help you make the most of your train travel adventure in Kenya. Our goal is to ensure that you have a seamless and enriching experience throughout your journey.
4. Engaging Content
Our team of passionate writers and train enthusiasts curates engaging and informative content about train travel in Kenya. We cover a wide array of topics, including destination highlights, wildlife encounters, scenic routes, and local insights. We strive to inspire and captivate our readers, allowing them to fully immerse themselves in the wonders of train travel in Kenya.
Feedback and Suggestion
At Kenya Train Travel, we value your feedback and suggestions. We are committed to continuously improving our services to meet the needs of our customers. If you have any feedback, suggestions, or recommendations regarding our website, train services, or customer experience, please don't hesitate to share them with us. We appreciate your input and strive to enhance your train journey in Kenya.
Kenya Train Travel: Contact Us
We are always here to assist you and answer any queries you may have. Please visit our Contact Us page to get in touch with our dedicated customer service team. We value your feedback, suggestions, and inquiries and are committed to providing prompt and personalized support.
To get in touch with us, please use the following contact details:
Now You Know About Us
Thank you for choosing Kenya Train Travel as your trusted resource for train travel information and ticket assistance. We invite you to embark on a remarkable journey through Kenya's captivating landscapes and vibrant cities with us. Let's explore Kenya by rail together and create unforgettable memories along the way.